Keep your website and app in synch with The Campus Dining App
Set up the app and your website from one place ensuring your data is never out of sync
Designed specifically for the campus food service operation, all areas of your operation are covered
The clean design allows for the app to draw attention to your imagery and information
Set up the app and your website from one place ensuring your data is never out of sync
Designed specifically for the campus food service operation, all areas of your operation are covered
The clean design allows for the app to draw attention to your imagery and information
Features
Complete with features made specifically for the collegiate foodservice industry
In addition to the basics features like Restaurants, C-Stores, Hours of Operation, Menus, Social Media, etc., the Campus Dining App offers minor features that help enhance your digital presence.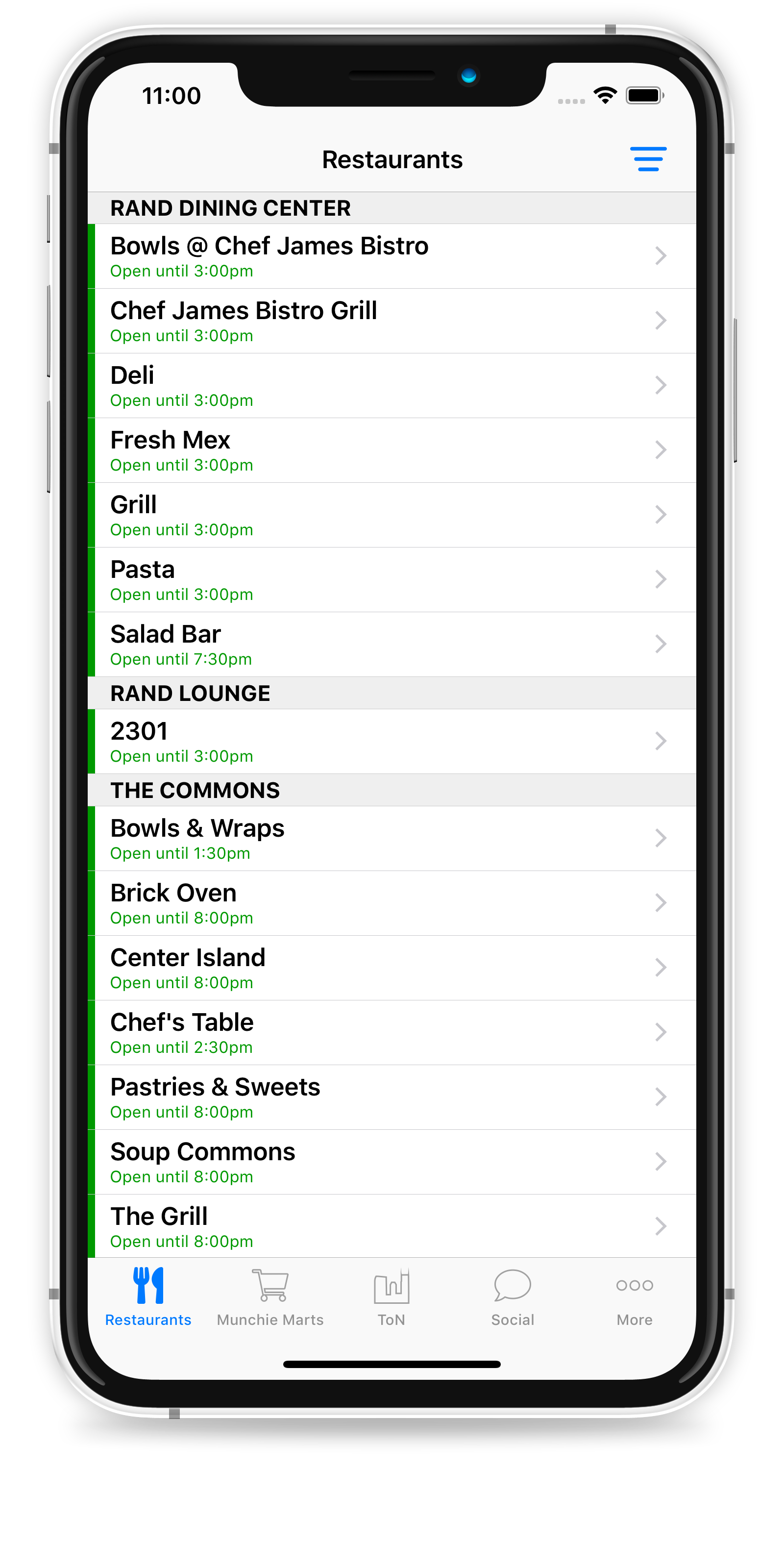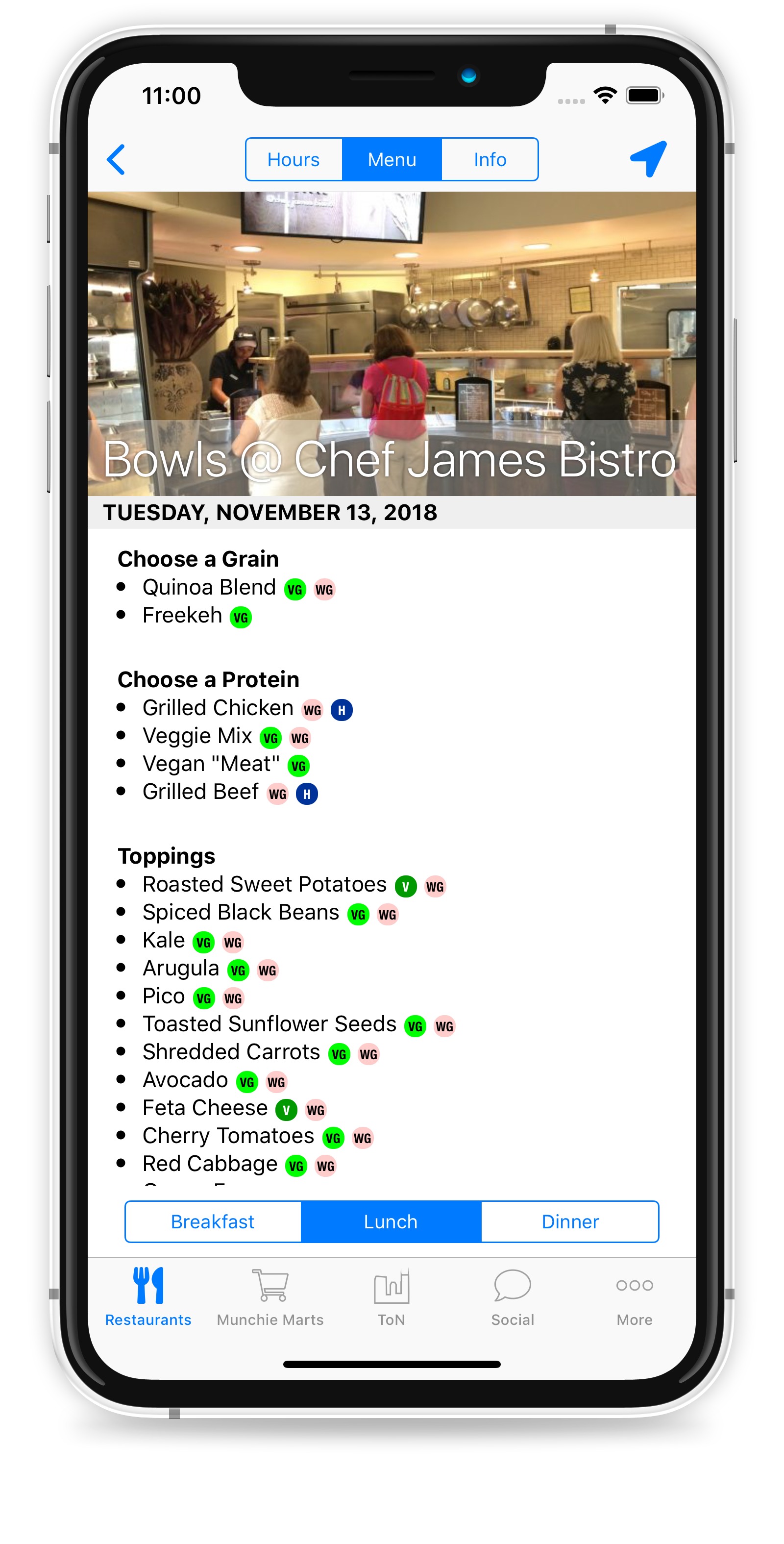 The Campus Dining App presents information about your Restaurants, C-Stores, and Off-Campus Partners (if applicable) in a clear, concise manner that focuses on delivering information about hours of operation, cuisines, menus, and unit branding and imagery.
Learn More
Incorporate any webpage into the Campus Dining App. The app strips away the titles, sidebars, and other theme elements and just includes the main content of any page on your site.
Social Media, Maps, and More
Connect with your customer across all of social media inside The Campus Dining App. Provide useful information with maps, meal plan overviews, health department scores, special events, and more.
Learn More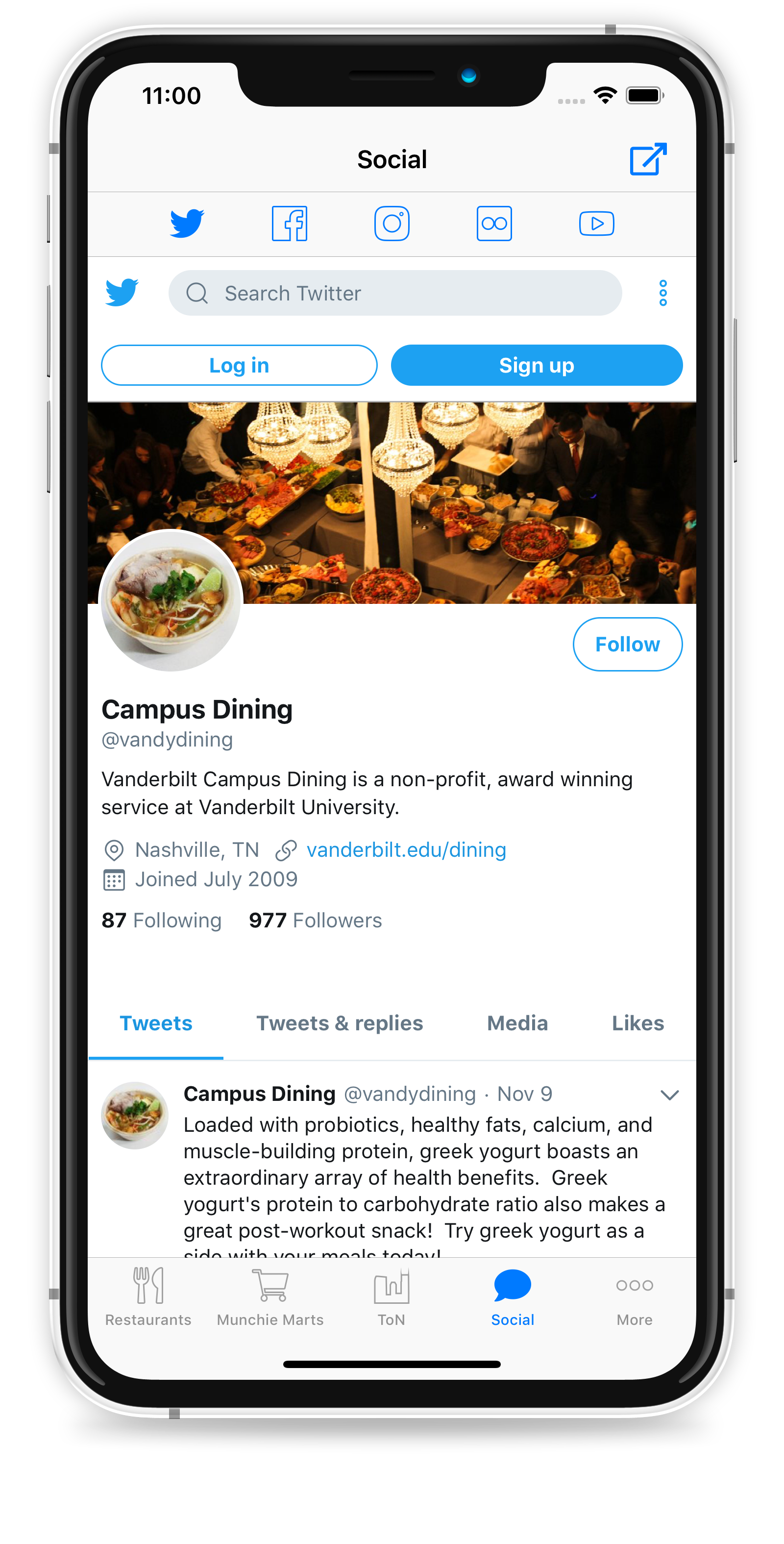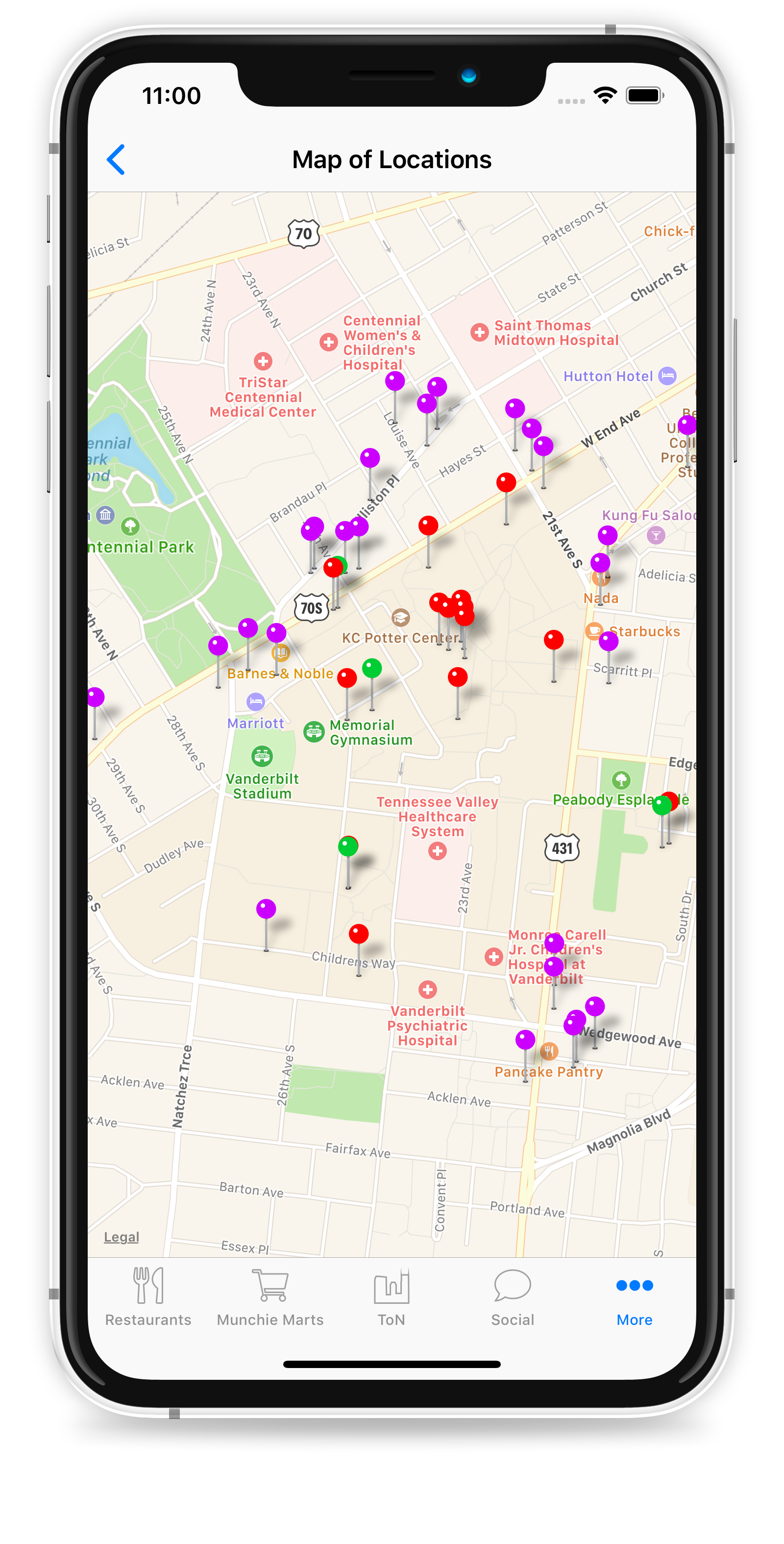 The Campus Dining App is priced based on your undergraduate enrollment, so the cost of the service is affordable for small, medium, and large schools alike.
Pricing Calculator

Get The Campus Dining App for your foodservice operation today!